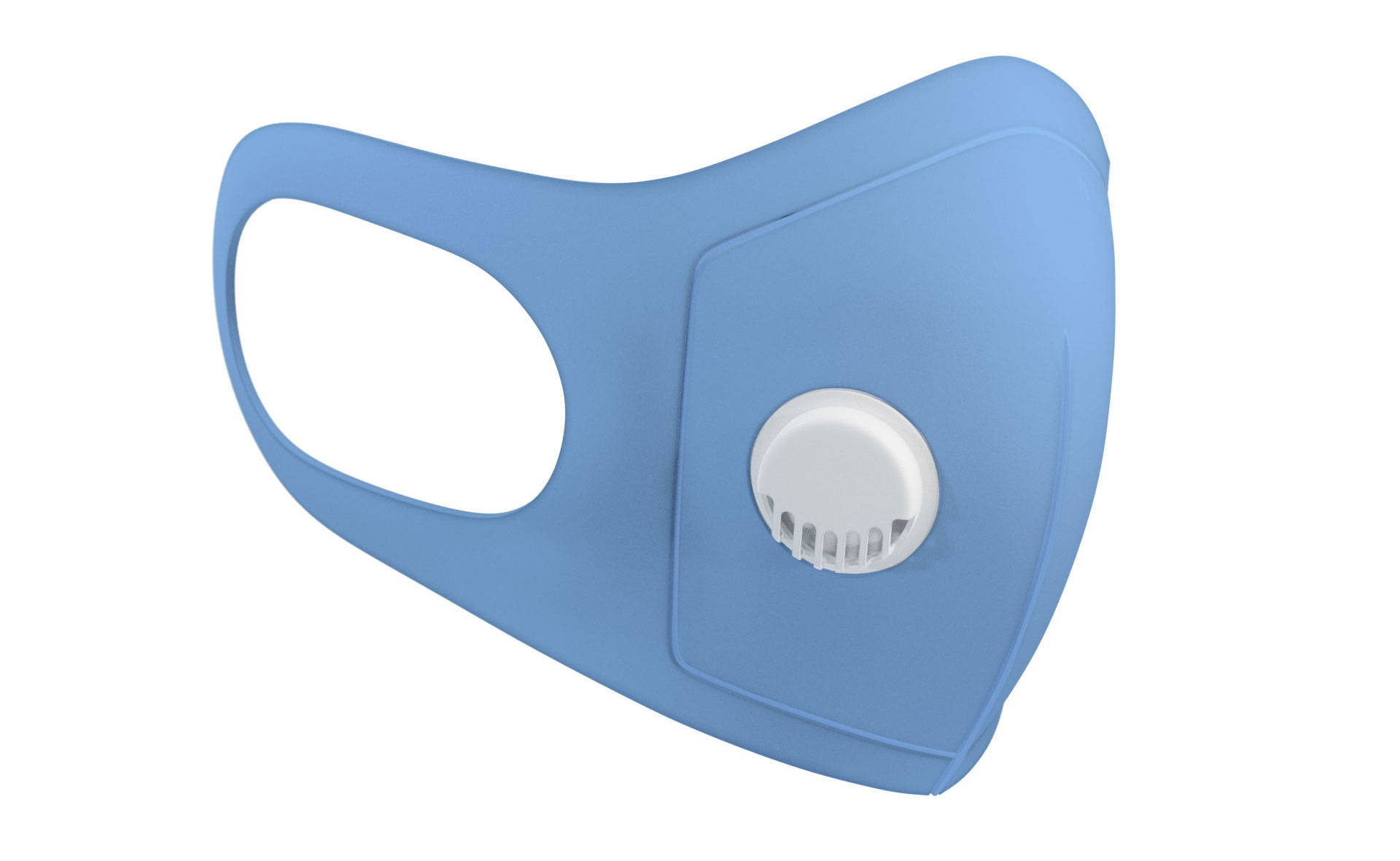 Protection, Filtration
& Comfort in Concert.
Nano Wave is a civilian use, reusable face mask combining industry leading filtration and performance textile technology. Fabricated from Nano Foam with increased air flow, the mask can be worn for longer periods without the rise in body temperature. The unique uni-directional, filtered valve technology allows for increased ventilation, breathability and is forged within an outer and inner layer of proprietary Nano Foam housing, providing increased filtration and a contoured fit for protection and durability. The Nano Wave will instantly change your attitude to wearing face masks; delivering protection, filtration and comfort in concert.
5 Layer Filter - 2 Layer Foam Housing – a Dynamic Uni-Directional Valve, Protecting You and Those Around You.
The seat of the valve is designed as a contoured peripheral base, and the valve membrane is attached to the seat. The valve membrane sits against the base to block the valve hole during inhalation and lifts from the base due to the positive pressure established during exhalation. The valve covers provide protection to the delicate valve. Using this base structure - a proprietary filter has been integrated into the valve to add additional filtration to the uni-directional valve.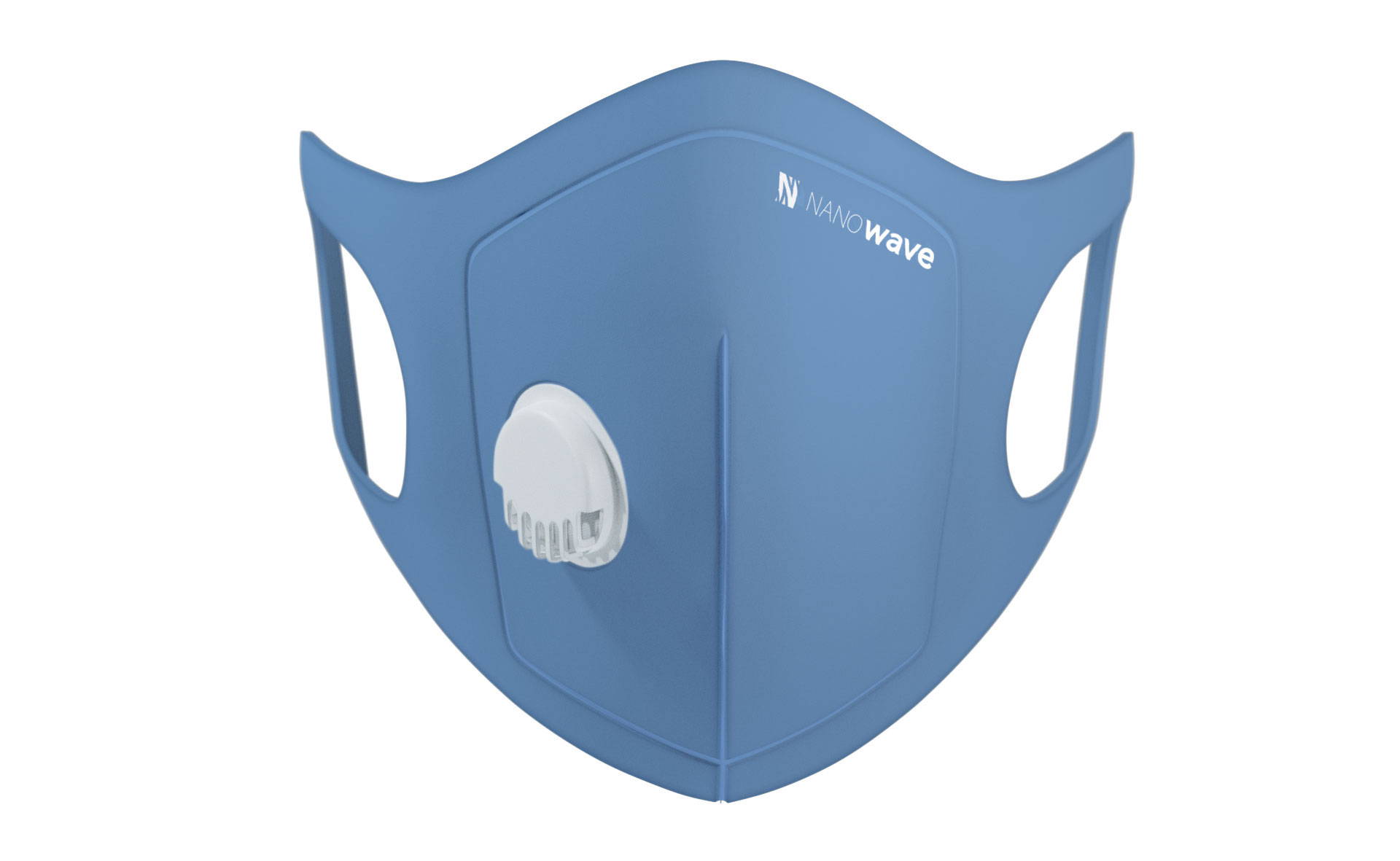 The uni-directional valve has been integrated into the mask housing to provide partial C02 release on exhalation so that the wearer's temperature does not increase and that the mask does not restrict normal breathing during the normal activities of daily life. This unique exhalation valve system is made up of 4 key components: a silicone rubber membrane, a seat cover base, a valve filter and a protective valve cover providing additional protective filtration to the uni-directional valve.